GLASS SKIN 101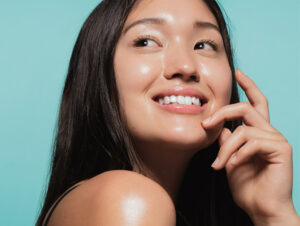 What is it like to have glass skin? What is glass skin anyways? Here's everything you need to know about glass skin and ways to achieve it! Originated in Korea, the glass skin trend has now taken over India and other countries all over the world. Glass skin is a result of continuous efforts in your skin care routine and  lifestyle.Glass skin is extremely smooth, clear, poreless and translucent, skin that is so flawless it looks just like a piece of glass.
Ever wondered why your favourite k-pop artist or k-drama actor/actress looks so flawless all the time? It's because they dedicate an ample amount  of time to their skin. No wonder K-beauty has revolutionised skincare all over the world. Here's a complete step by step guide to achieve your skin goals.
GLASS SKIN – 9 Step Guide

1. Double cleansing
Double cleansing is the base of asian skincare routine. What is it exactly? It involves cleaning your skin with an oil based cleanser followed by a water based cleanser. Why double cleansing? The answer is simple, double cleansing makes it easier for the other products like serums or moisturizer to absorb better into your skin.
Try these products – (suggested products)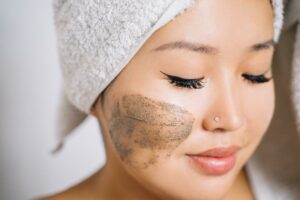 2. Exfoliate
The main purpose of exfoliating your skin is to get rid of the dead skin cells on the surface of your skin. There are two ways you can exfoliate your skin, by using a physical exfoliator i.e. grainy scrubs, loofah etc or chemical exfoliator i.e. AHAs/BHAs, retinol, salicylic acid etc.
Try these products – (suggested products)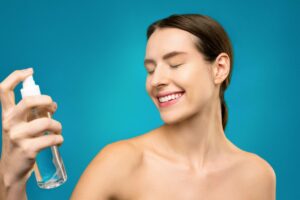 3. Tone
A toner's job is meant to gently refresh your skin without stripping it of its natural moisture. This means toner won't irritate sensitive skin or cause excessive dryness. Toner also prepares the skin to drink up your post-cleansing moisturizer and any other skin treatments that you may apply.
While alcohol based toner might dry out your skin, using korean toners which are packed with ingredients like green tea, galactomyces, ginseng etc might work as a wonder for your skin.
Try these products – (suggested products)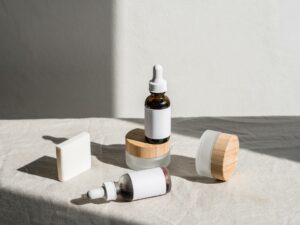 4. Essence
Extremely lightweight on skin and almost water like consistency makes essence one of the best steps in your skincare routine. It makes your skin plump and hydrated. They are more like less-concentrated versions of serums and definitely need to be added in your skincare regime.
Try these products – (suggested products)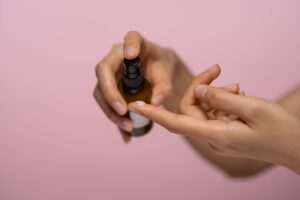 5. Serum/Ampoule
For a glass like translucent skin it is impossible to skip this step in your skincare routine. Serums not only hydrate your skin but also improve the texture of your skin and reduce fine lines and wrinkles. On the other hand, ampoules contain a higher concentration of active ingredients.
Try these products – (suggested products)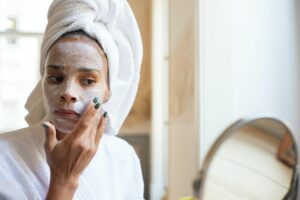 6. Moisturize
Pick a moisturizer which best suits your skin type. After layering your skin with essence and serums a lightweight moisturizer would lock in the moisture of your skin.
Try these products – (suggested products)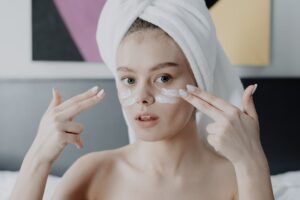 7. Eye care
Add an eye cream to your skin care routine to moisturize the dry under eye area because a skincare routine with dry under eye bags wouldn't make sense.
Try these products – (suggested products)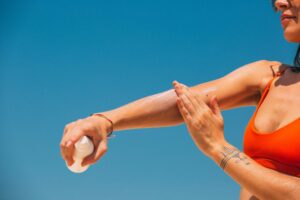 8. Use SPF
With the temperature increasing day by day it is important to understand that protecting your skin from sun rays will bring you one step forward to your skin goals. Always go for a sunscreen which has high spf and doesn't feel heavy on your skin.
Try these products – (suggested products)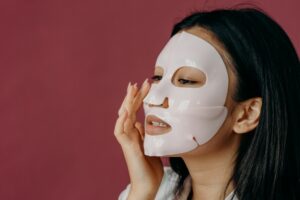 9. Sheet Masks
Ever since sheet masks have been introduced through k-beauty, they have become everyone's favorite and the reason is pretty predictable. You get to sit back and relax while you get an instant glow within minutes. Is there anything better than this? You can always choose sheet masks according to your skin type and skin concerns.
Try these products – (suggested products)
Achieving glass skin is not easy but it's definitely worth it! It not only requires a systematic skin care routine but also a healthy lifestyle: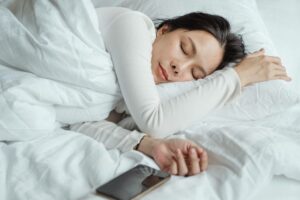 Sleep – take enough sleep! Proper rest will help skin's blood flow to increase, rejuvenating it from within. Now we know it isn't called beauty sleep for no reason.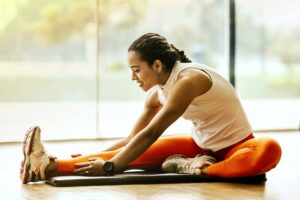 Exercise – exercising increases your heart rate ultimately leading to pumping more blood which brings more oxygen and nutrients to our skin cells.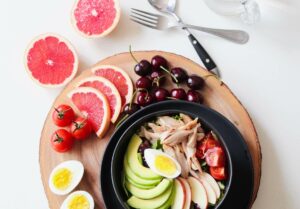 Healthy diet – adding more veggies and fruits to your diet will boost your stamina and also provide your body with the required vitamins and minerals. Fatty fishes containing omega-3, vitamin e and fatty acids are definitely a great addition to your diet plan.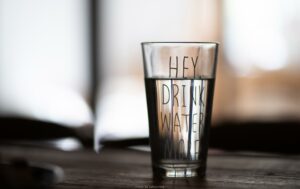 Water – drink lots of water! Hydration is definitely the most important and easy way to get  to soft and supple acne free skin.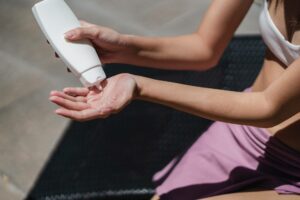 SPF – never forget to put on some sunscreen every time you step out of the house.