Description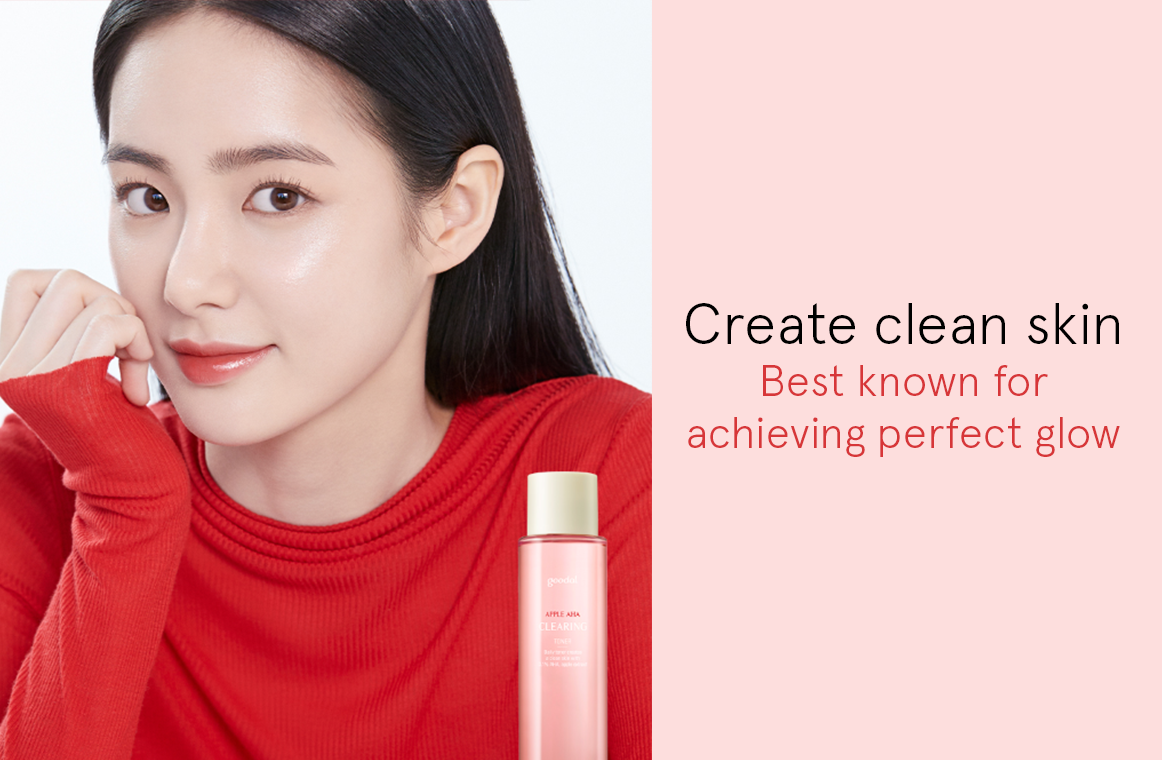 ? OVERVIEW
✔️For Brightening & Clearing Skin
✔️For Daily Usage
✔️10% Malus Domestica Apple Fruit Extract
✔️Smooth, New Skin Texture
✔️AHA 0.5%
✔️Smooth, Moisturizing Gentle Peeling
goodal IG Official : https://www.instagram.com/goodal_official/
✔️More About Apple AHA Clearing Toner 
Goodal smooth apple toner with AHA for bright and clear skin daily. With 0.1% AHA and 10% fruit extract clearing toner gives a smooth texture to uneven skin.It also helps off in wiping dead skin cells and protects skin's protective film.
✔️Characteristics:
?Cost effective item
?Comfortable on the skin
?Gentle wipe off toner
Gentle peeling that keeps the skin's protective film!
Wipe off only unncessary dead skin cells.
Texture ?
Gentle wipe off toner
Watery-type texture
Removes remaining impurities
Provides clear skin texture
❤️Gentle every day, smooths out the skin with apples after washing the face
❤️A skincare boosting product that works well with any skincare product
❤️A large volume was wipe-off toner that can be used comfortably daily
❤️Doesn't hamper the next skincare step
?? Made in Korea
---